Pool Cage to Enclosure Cleaning in Pensacola and Gulf Breeze, FL
Is your pool deck and cage looking extremely dull, cloudy, and dirty?
Have you tried cleaning your pool deck with poor results? Flo-Pro's Pressure Washing specializes in bringing dull, dirty, and greasy concrete, stone, and paver patios back to life with pressure washing, surface cleaning, and waterproof sealcoating services.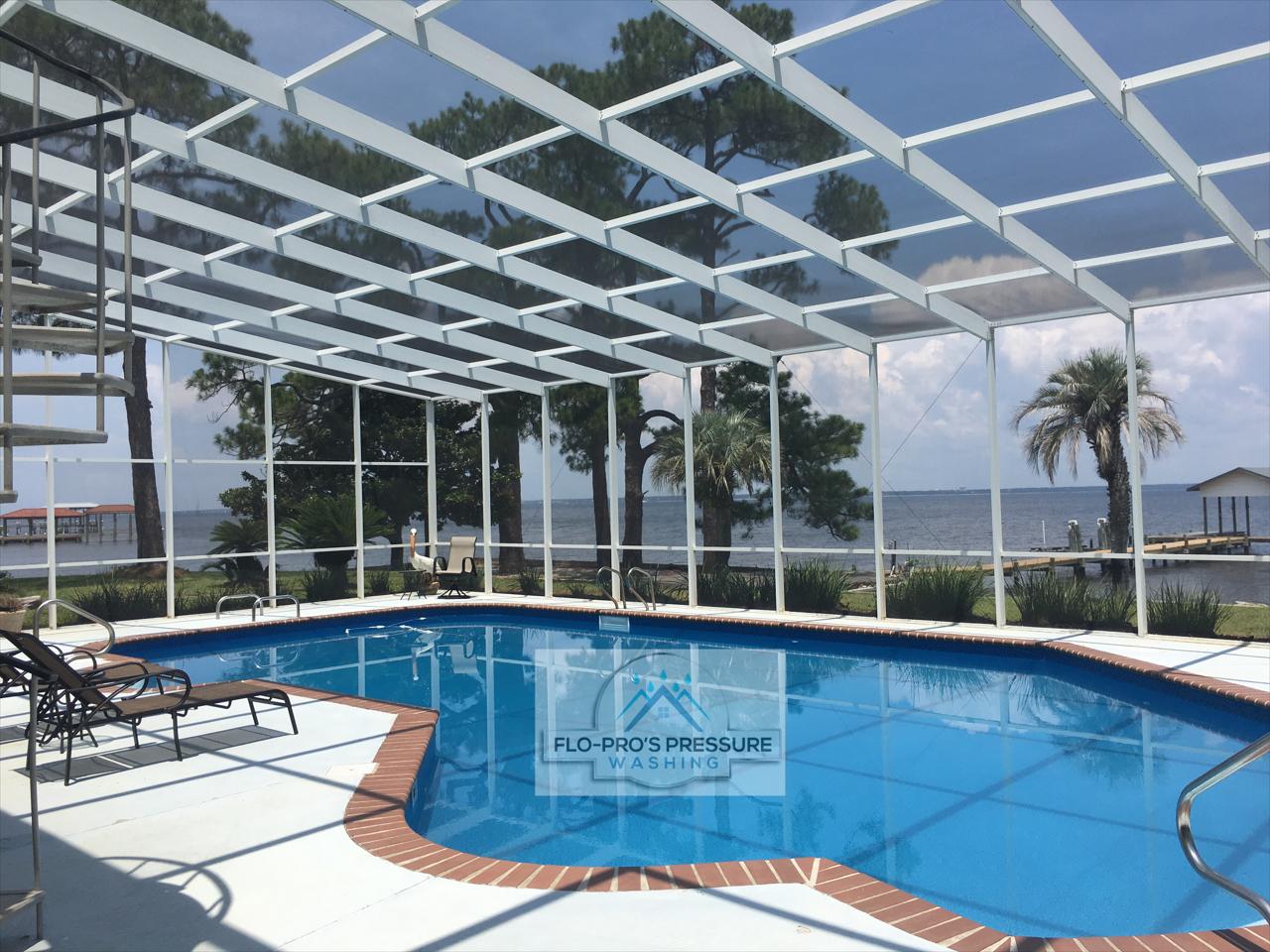 You will be amazed at the difference professional cleaning will make.
Pool Enclosures are great for keeping your pool clean, but with the moist environment, it doesn't take long for mold and mildew to appear on the pool deck, aluminum supports, and the screen fabric.
We use a variety of soft-wash and high-pressure cleaning techniques to completely cleaning the inside and outside of the cage.